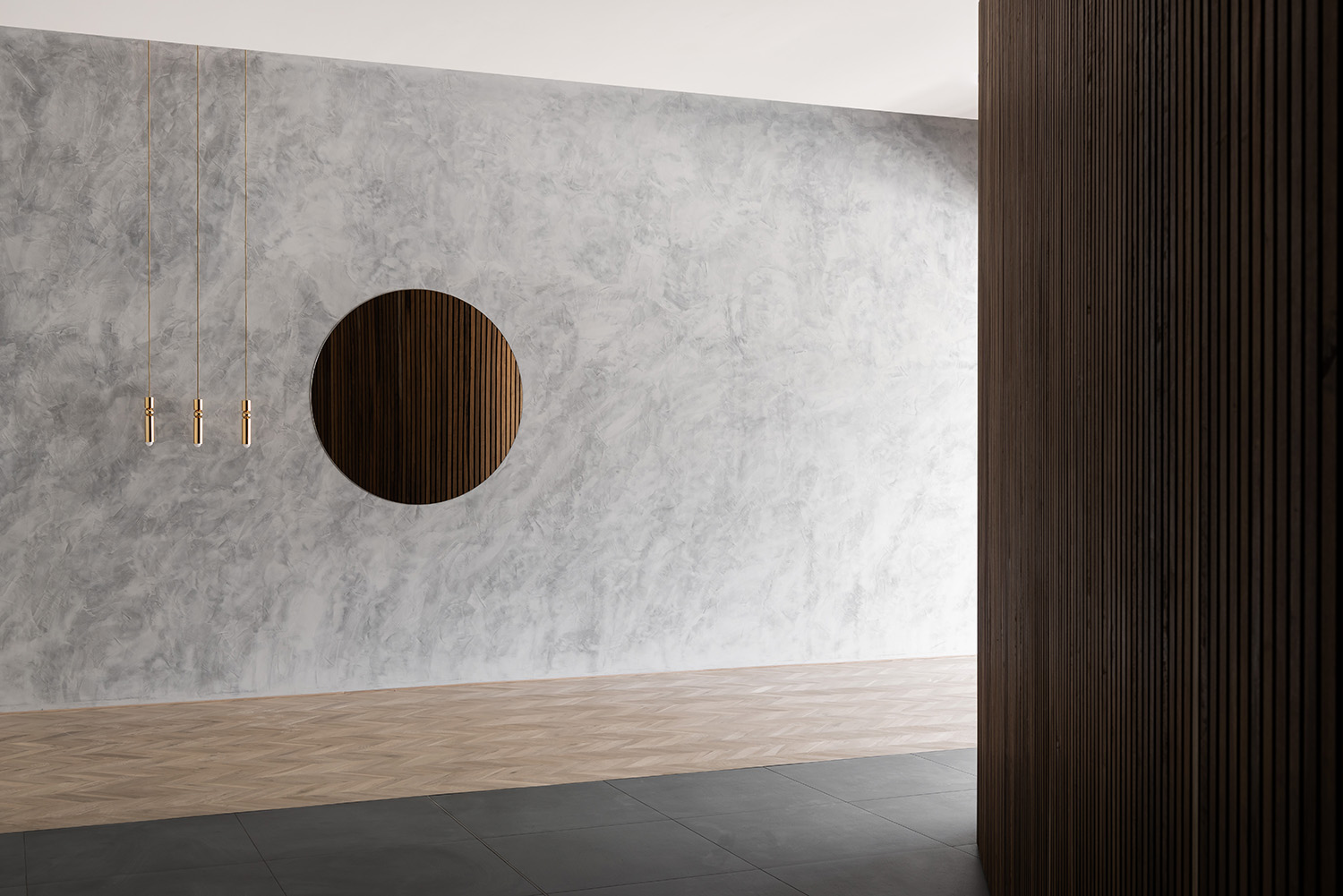 Cirque
Type: Mixed-Use Residential
Location: Mt Pleasant
Budget: 110 Million
Status: Completed January 2019
Western Australia's first Five Star Greenstar Residential building
This mixed use proposal for Kishorn & Ogilvie Rd seeks to respond to a transitional context as the Canning Bridge Special Precinct evolves into a true activity centre. A 232 apartment two-stage project which anticipates future development and priorities long term access to light, air and view corridors.
The built form for this proposal is made up of three distinct elements; podium, deck and tower.
- The podium engages the viewer at close range and is deliberately sculptural in the way it announces its entry points. The podium is more detailed and tactile in its material resolution. It reaches out with a generous civic doormat and its wide frontage apartments sleeve car parking beyond.
- The deck provides residents passive and active leisure opportunities in a variety of expanding and contracting outdoor rooms and acts as a verdant separation of podium and tower.
- The towers footprints have been designed to effectively reduce them to three corners enabling 'flatiron' moments at close proximity and reduce their perception of bulk. From further afield the two towers work together in creating a boomerang effect. The east and west facade treatment of the towers involves subtle changes to balustrade and glass orientation to affect the way light reflects and shadows are formed. This simple device is considered an appropriate response for a built form element which needs to read legibly from a distance. The north and south facades adopt more solid and staggered elements to emphasise verticality.
A series of tangible community benefits fill the ground plane which as the precinct develops over a generation will interlink with neighbours and establish a unique urban environment for Perth. The development of CIRQUE will create a pedestrian lane between Kishorn and Ogilvie roads cutting journey distance by 2/3rds, this lane which is open all hours is the location for a major interactive light art installation by James Tapscott and provides access to public end of trip and parking facilities in stage 2. At ground level in stage 1 a civic standard landscaped verge leads to a publically accessible business lounge and a community art tenancy which has been ceded to the City of Melville and will be curated by the not-for profit group FORM with a series of workshops and events based on needs assessments carried out with the local community.
These holistic design and programmatic elements combined with its Sustainability credentials saw CIRQUE achieve substantial planning discretion on height and plot ratio.
Images | Dion Robeson